The TODAY Show – Vertical Farm – Green Roof Updates
The TODAY Show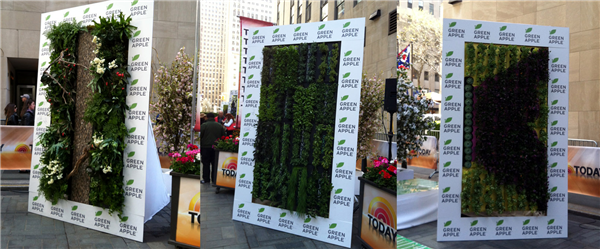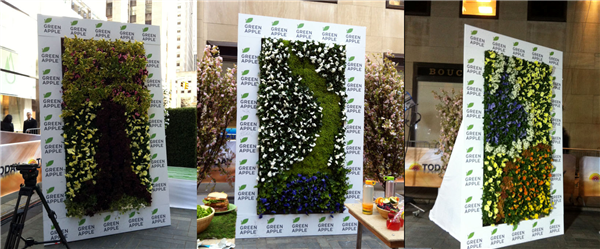 Giada De Laurentiis cooks up an Earth Day feast on a GLTi Living Edible Wall
This was a spectacular "Made you look" performance by Team GLTi and yet another successful collaboration with NBC! The TODAY Show featured it's 6 custom green living walls on display as Earth Day unfolded to a brisk event on the plaza at Rockefeller Center in New York City. The green living walls were designed and constructed by our Certified GLTi Team members, lead by George Irwin (Founder, GLTi). The custom walls also included an herb wall for Giada De Laurentiis with "Off the Wall Cooking". The herb wall filled the plaza with fresh aromas from the living basil to lavender. The TODAY Show drew 5.6 million viewers across the country all watching with excitement as NYC students plant food and grow as citizens. This event brought immediate attention from the White House and Mayor's office contacting NBC in reference to Green Living Technologies (GLTi). Steve (Ritz), the GLTi spokesperson, excited the crowd as usual when he walked on camera sharing and promoting his support of the continuing educational success of the GLTi educational programs which also utilizes the Mobile Edible Wall Units as a conduit for teaching hands on skills and building self esteem. Director of New Business development at GLTi, Joan Stadler, states,  "This program is creating a powerful opportunity for positive green and social change. We, at GLTi, look forward to doing our part of "Growing America" planting and nurturing seeds of empowerment and innovation. This has also stimulated more school systems requesting information for programs. What a nice welcome for a few moments on TODAY show".
Foodlink Food Factory Vertical Controlled Environment Agriculture (VCEA)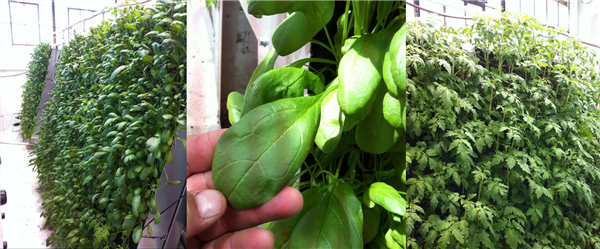 After 4 weeks of automation without human interaction the Foodlink Food Factory Vertical Controlled Environment Agriculture (VCEA) facility (Rochester NY) has produced baby leaf spinach in less than 28 days and three tomato varieties ready to flower. (5-3-2013) We are excited about the next visit on 5-15-2013 anticipating fruit set. This beta site is complimentary to the Tampa facility where David Smiles has demonstrated the economic model. From here it is a matter of reducing the man hours even more and improving the technology through advanced lighting, heat, cooling and reducing water by 99%! This is all very real data for GLTi and advanced scaled models are only months away.
Green Living Roof Panels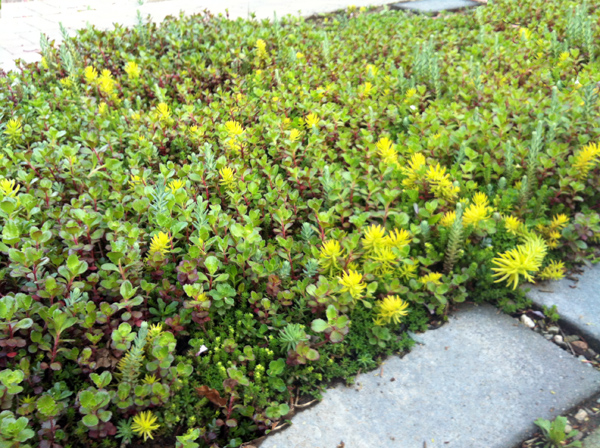 One system for all types of green roofs, extensive or intensive
Still the simplest, most economical green roof system available to date! Scientifically designed to retain storm water, reduce watering, 100% mature and lessen the likeliness of disease. The ease of modular trays with the advanced function of a built up system. Easy to access the waterproofing without destroying the green roof. One patented product for all types of greenroofs including extensive and intensive, with a compressive strength of 3200 lbs per square foot you can build patios and place trees directly on top of the system and irrigation is simple!