Multnomah County Portland OR Hosted GLTi Living Wall Weekend
Multnomah County Portland OR Hosted GLTi Living Wall Weekend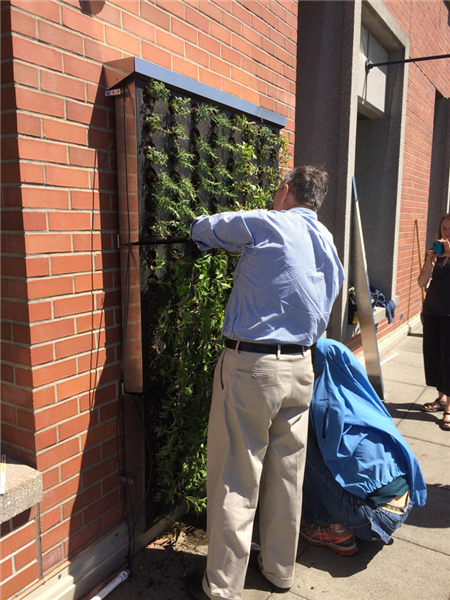 June 7 and 8 boasted the second largest Rose Parade in the US but also the GLTi Living Wall seminar gathering designers and architects from Portland, Victoria, British Columbia, California and South Carolina. Hosted by Multnomah County, the two day event was a broad stroke demonstration that highlighted the Green Living Wall as a vertical farm and the GLTi Plug and Play living wall. The attendees were hands on and learned how to plant and assemble both the Green Living wall and the GLTi Plug and Play. The Edible wall will host a variety of herbs, tomatoes and green peppers that will be donated to local organizations.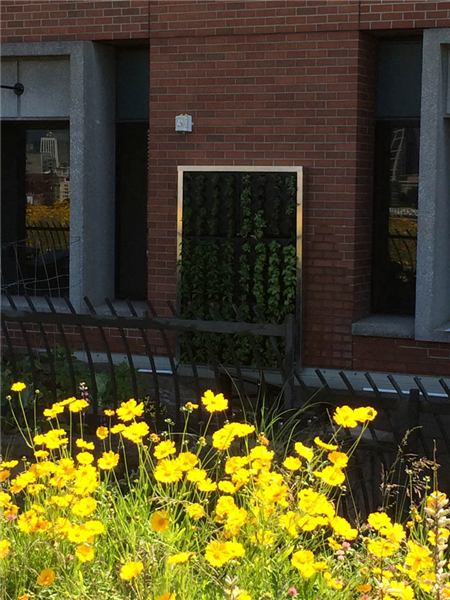 The backdrop for the Edible Wall was the county's beautiful roof top meadow. The attendees also had the bonus of learning about the most successful county green roof to date on top of the Mead Building also owned by Multnomah County. The GLTi patented Green Living Roof is the lowest profile in the county's portfolio (2″ depth) yet out performing deeper media profiles and tray systems.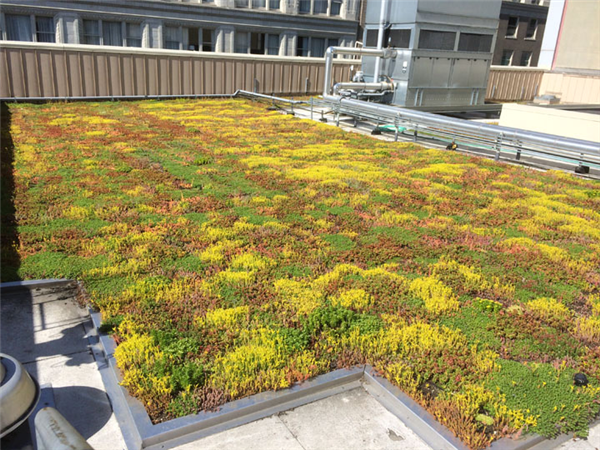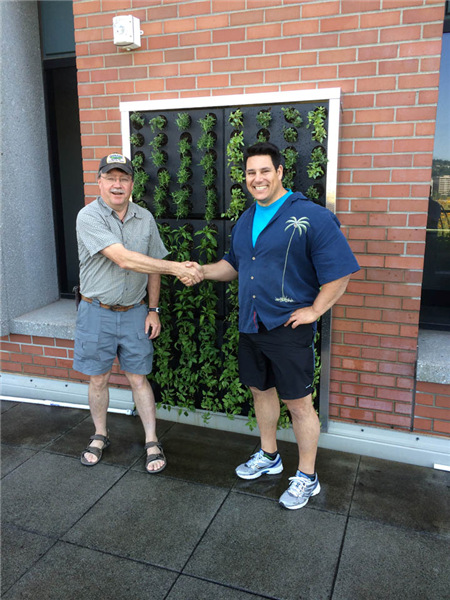 Multnomah County's Plug and Play!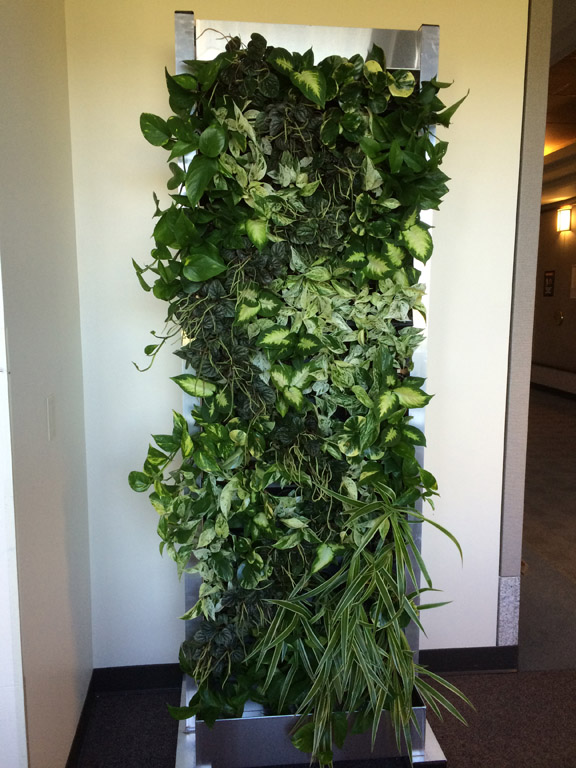 This Freestanding GLTi Plug and Play is 24″ wide, 72″ talll and requires 15 minutes of set up and plant installation! It requires 2.25 gallons of water every 7-14 days!

Manufactured for 4″, 6″ and 8″ pots for everything from low light tropical's to vertical agriculture. Easily change out plant material for holidays or simply to add a new look! Want herbs and produce without the fuss of having to plant the Plug and Play is ideal for indoors and limited outdoor applications. Custom and standard installations apply including concave and convex corners and curves.

Multiple configurations available! Including the 1×2 and 2×2 picture walls! All GLTi products are manufactured from LEED preferred aluminum or stainless…NO plastic to warp or crack!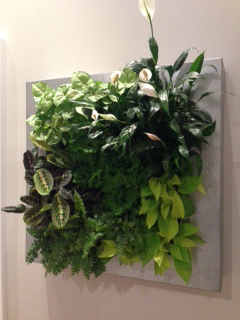 GLTi Plug and Play Picture Wall
Architects and Specifiers, Plug and Play specifications and common details are available! Please contact GLTi at info@agreenroof.com
About Green Living Technologies International LLC
Green Living Technologies International, LLC (GLTi) continue to provide intelligent patented green roof & wall technologies, education and vertical farming solutions. With relations in 9 countries our modern and competitive world provides exciting and challenging opportunities. A GLTi application can secure the balance between community, education, economics and environment. Our patented products and programming touch the world in many ways, GLTi provides quality market driven solutions. We provide a full package that completes the value chain from manufacturing our patented technologies, installations and long term warrantees.
Media Contacts:
Green Living Technologies International, LLC                                         
Info@agreenroof.com    800-631-8001